The waterproofing of tanks intended for the containment of non-corrosive water (such as tanks for irrigation, cooling or fire-fighting or to contain drinking water) can be effectively performed by means of simple, safe, economical systems with zero environmental impact, as they are in aqueous emulsion.
The simplest system uses BETONGUAINA BASEMENT due to its easy laying combined with its affordability and compliance with the provisions of Italian Ministerial Decree 174/2004 concerning the containment of water intended for human consumption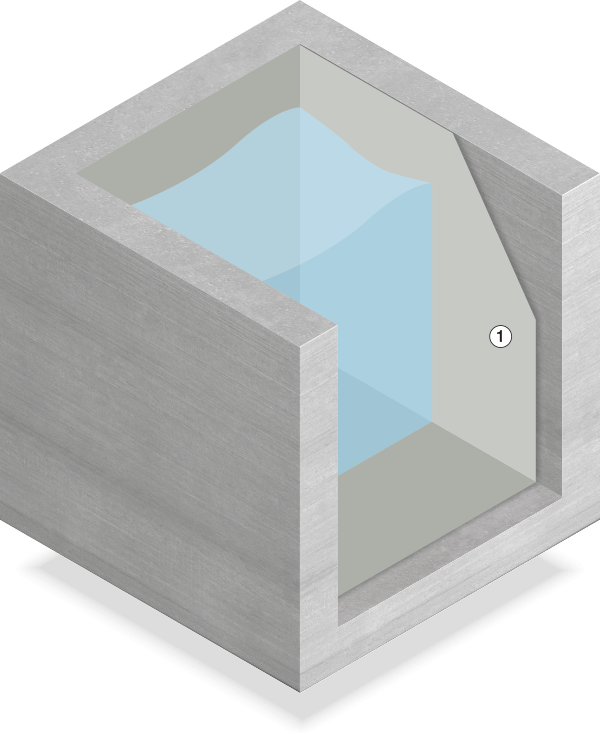 BETONGUAINA BASEMENT
BI-COMPONENT CEMENT-BASED WATERPROOFING PRODUCT
Liquid, polymer-cement, bi-component elastomeric membrane, applicable on dry or wet substrates, suitable for laying on GREEN CONCRETE, with or without reinforcement. It is designed for waterproofing tanks intended for the containment of non- corrosive water and/or drinking water.
When you have to choose a waterproof system that is safe and easy to apply, for tanks of any structure (which need to contain non-drinking water with medium-high corrosiveness and for discharge or drainage ducts, also in turbulent conditions as happens in wastewater treatment plants) the choice will be towards a formulation specifically developed to be pasty, durable and flexible, with good resistance even against highly-basic water or water which has a low or medium acidity (for high acidity use ESTER VE for the finish).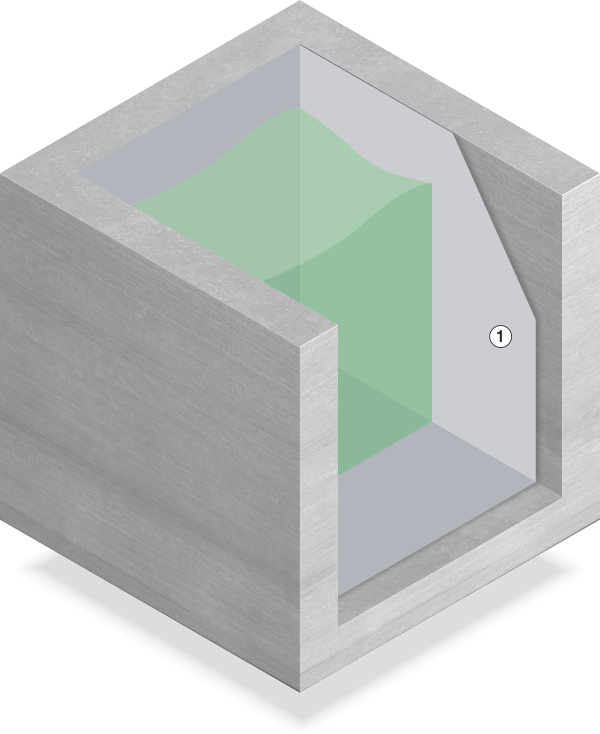 NORPHEN VASCHE
WATERPROOFING TREATMENT FORMULATED WITH EPOXY RESINS
Bi-component waterproofing product with epoxy resin base and "white tar" for tanks containing aggressive waters. To be applied on a dry substrate.
In the event of wet substrates, before laying NORPHEN VASCHE, apply STONE LC to the surface, sprinkled with activated quartz.
The European legislation (EC Regulation 1935/2004) specifies that liquid products intended for human consumption should be contained in tanks manufactured internally with specific materials or treated internally with coatings formulated from a list of polymers, substances and compounds that are part of a specific list, and must be cured so as not to transfer any substances above a certain limit.
Nord Resine has prepared and tested NORPHEN FOOD at length, in the laboratory and in the field, with tests that are even more stringent than those specified in the Regulation: for example NORPHEN FOOD is perfectly suited for tanks containing alcoholic solutions of Ethanol up to 90% while the Regulation requires the test to be passed with concentrations of 10%.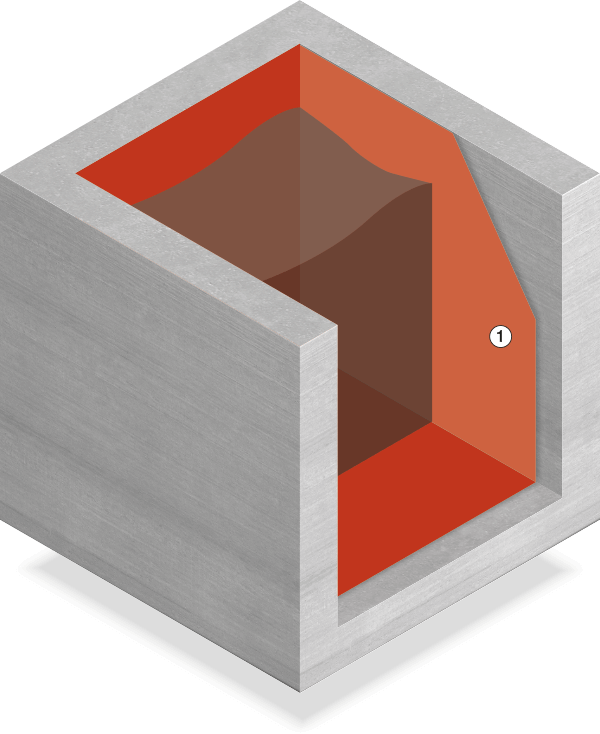 NORPHEN FOOD
WATERPROOFING TREATMENT FORMULATED WITH EPOXY RESINS
Non-toxic bi-component coating for food fluid and drinking water tanks.
WATERPROOFING
Need more information? Contact us for further information and for the prices.